In addition to bespoke consulting reports for individual clients, EnergyQuest produces a number of multi-client and subscription reports on Australian oil, gas and transport fuel.
Multi-client Reports
Multi-client reports are a cost effective and timely way to understand current issues in the energy industry.
EnergyQuest has a suite of important multi-client reports, including the East Coast Gas Outlook to 2040.
APAC Biofuels, a collaboration between Ecco Consulting and EnergyQuest, produces an annual Australian Biofuels report.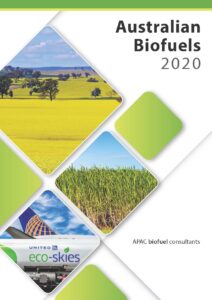 Released in September 2020,
AUSTRALIAN BIOFUELS 2020
is
APAC Biofuel Consultants
(Ecco Consulting and EnergyQuest JV) most up to date ...
Read More
If you would like to ask about using a multi-client platform to address your challenges, then contact EnergyQuest.
Subscription Services
EnergyQuest has produced its flagship EnergyQuarterly since 2005. It is Australia's most widely read and comprehensive quarterly review of the Australian oil and gas industry. It provides comprehensive and timely statistical analysis of oil and gas production, reserves, development projects, electricity generation, gas contracts and prices in Australia.
EnergyQuest also produces an Australian LNG Monthly which provides analysis and data on Australian LNG exports, major LNG markets and the interface between LNG exports and domestic gas markets.